Spectacular as ever, Cannes Yachting festival 2018 offered everything boat lovers from all around the world could only wish for. There is no surprise that Cannes is considered to be Europe's leading in-water exhibition, since it incorporates variety of sailing yachts from the most distinguished shipyards worldwide. This has been the case since 1977, when the first Show took place in this stunning French riviera city.
ICEmarket team was among 50,000 visitors and the mission was to anchor existing and future business partnerships and to seed the new revolutionizing ideas towards leading players of the shipyard and yacht charter industry.
So let's get started.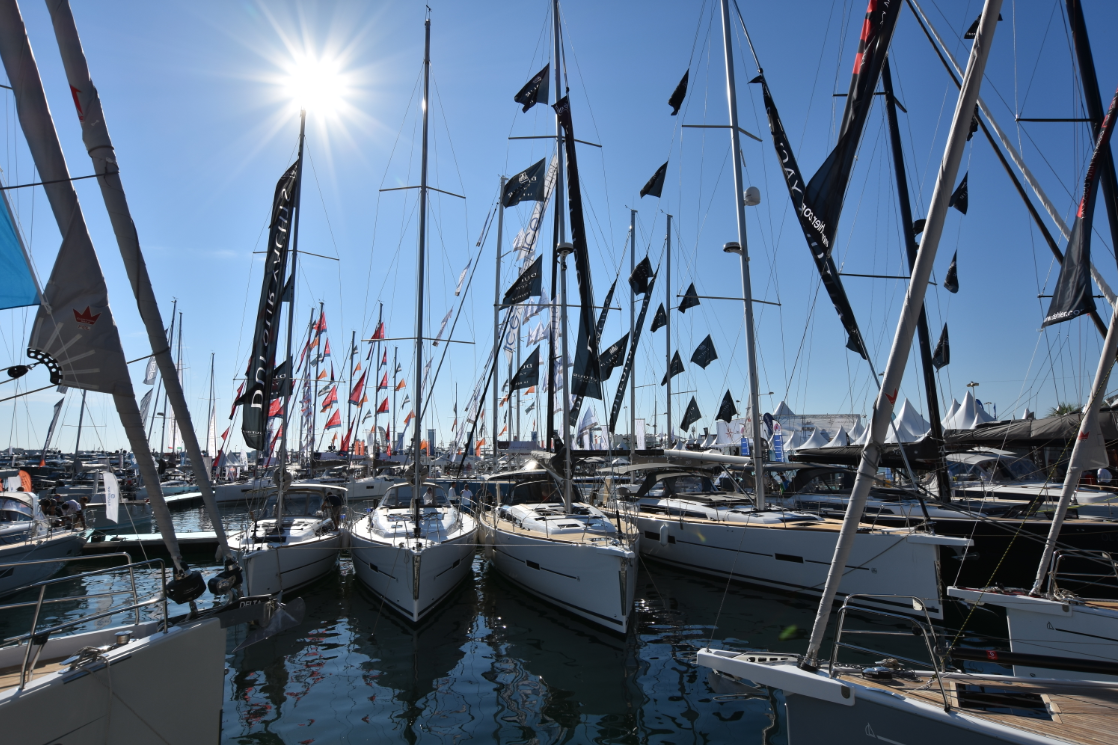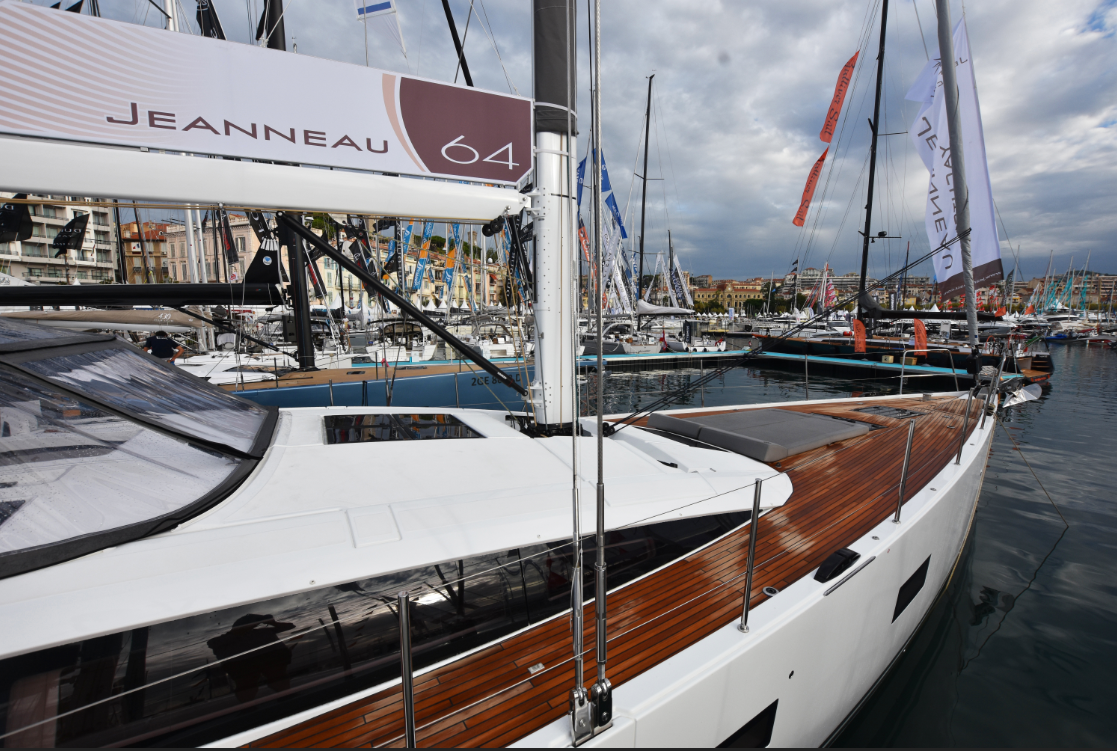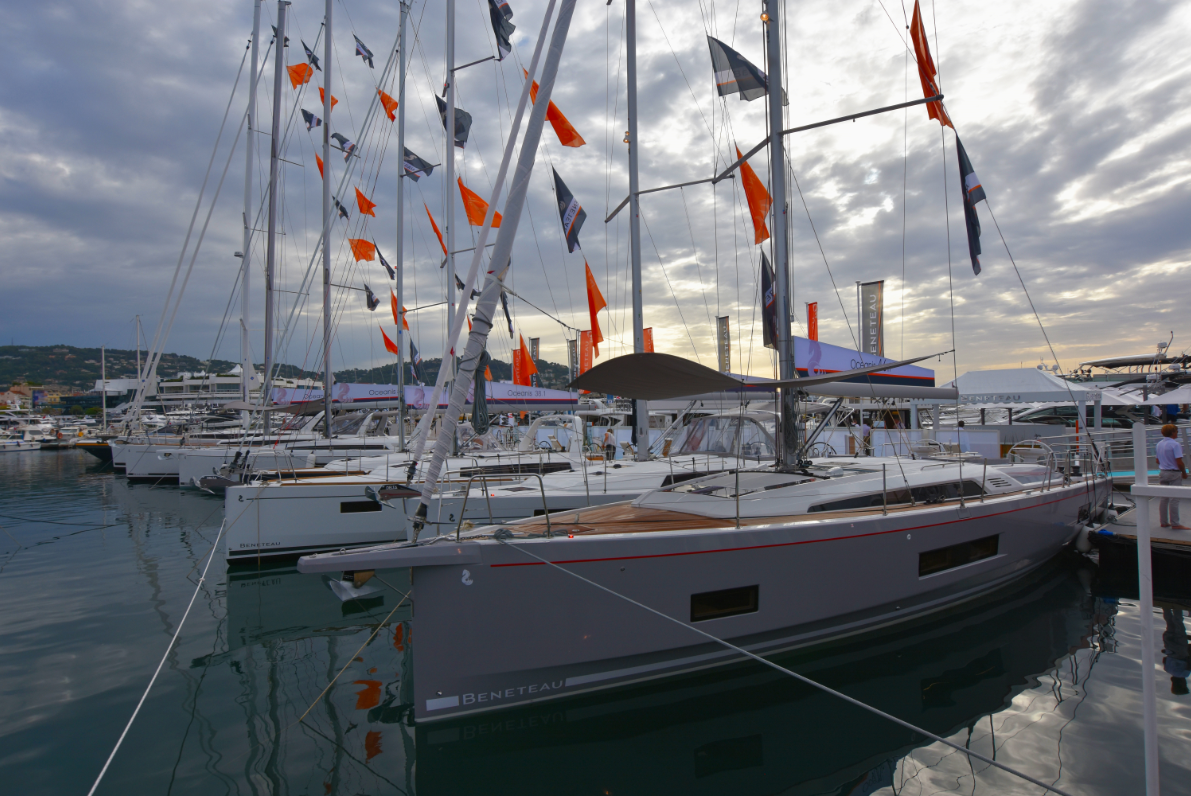 Dufour sailing yachts, ICEmarket's first shipyard to join this groundbreaking web platform showed it's latest models of Grand Large range – Grand Large 390 and 430, as well as the new long anticipated Dufour 48 – shipyard's first multihull ever. New Grand Large models offer modernity and functionality in every aspect. A hull that is more spacious with larger roof design alongside with up-to-date modern technology are the core of 390 and 430. Shipyards novelty – Dufour 48 is Umberto-Felci-designed, innovative and fast catamaran fixated on outdoor living comfort with various areas to relax.
Beneteau's new sweetheart Oceanis 46.1 – a beautiful, spacious and easy to sail yacht designed by famous naval architect Pascal Conq, and Nauta Design studio – makes the ideal harmony of elegance, comfort and performance. Other Oceanis sailing range yachts that Beneteau proudly presented were Oceanis 35.1, 38.1, 41.1, larger Oceanis 51.1, 55.1, and Oceanis Yacht 62.
Beside Beneteau Yachts, Jeanneau sailing yachts and leading multihull producer Lagoon shipyard also presented its latest models of legendary sailing ranges. Jeanneau shipyard, displayed its impressive sailing yacht range model 51, 54, and 64 and new Sun Odyssey range models 410 and 490 that successfully combines maritime tradition of 27 years along with modern design and performance. Lagoon presented its range of sailing multihulls Lagoon 40, 42, 450F, 50, 52F and breathtaking Seventy7 model that break boundaries of the modern sailing catamarans.
The leader in a new concept of multihulls – power catamarans – Aquila showed its new jewell, model 44, launching first time at the European market. Aquila 44 aims to preserve classic boating traditions with efficient performance and luxurious and spacious design.