ICEmarket's compare option allows you a simultaneous overview of different brands, presents a clear indication of each model and their strengths. The basic information of each model will surely help you out to decide which features suit you the best. You can also compare various cabin layouts and detailed configuration; and yes, everything can be done and seen on only one page.
THE SUN ODYSSEY 389: COMFORT AND FUNCTIONALITY
Comfortable, spacious and seaworthy are the watchwords for this Sun Odyssey of 12 metres (39'). Incorporating the latest, most innovative technology of the line, the Sun Odyssey 389 offers speed, stability and good seakeeping. A true cruiser designed by Marc Lombard!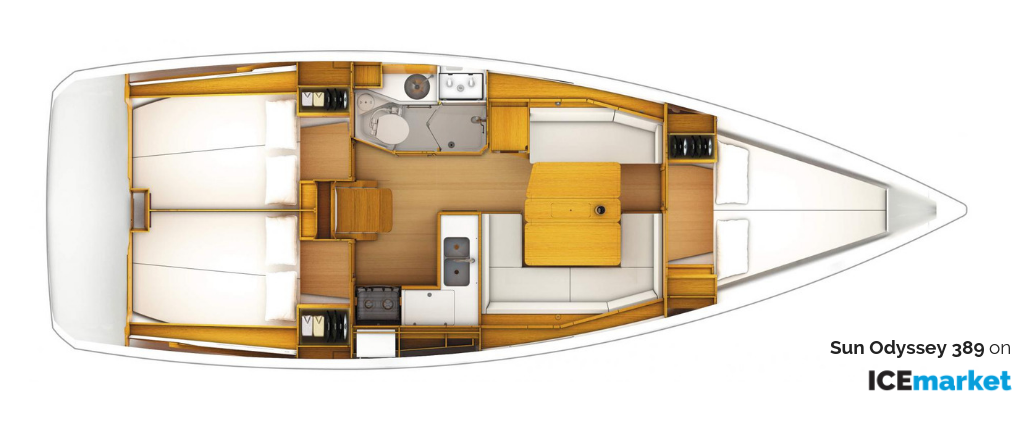 THE GRAND LARGE 382: PERFORMANCE AND COMFORT
This 11 meter-long sailboat was designed to optimise on-board comfort in all sailing conditions. Its modular design appeals to all tastes and offers a perfect setting day and night. Designed by Dufour Yachts in association with Umberto Felci, this 38-foot yacht sports the latest innovations in terms of hull and appendage design and architecture. The Dufour Grand Large 382 is also equipped with rigging to maximise comfort on board and to keep the yacht well balanced in all sailing conditions.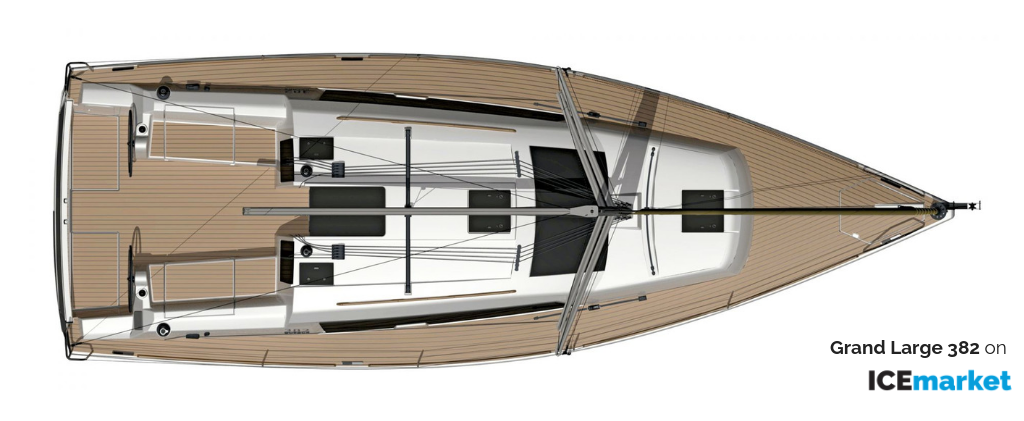 When you have singled out your favorite pick, make sure to configure it. Choose from various layouts, versions, interior, and exterior deck designs, deck equipment, hydraulic and electric equipment, and make the best tailor-made version for your needs and needs of your clients.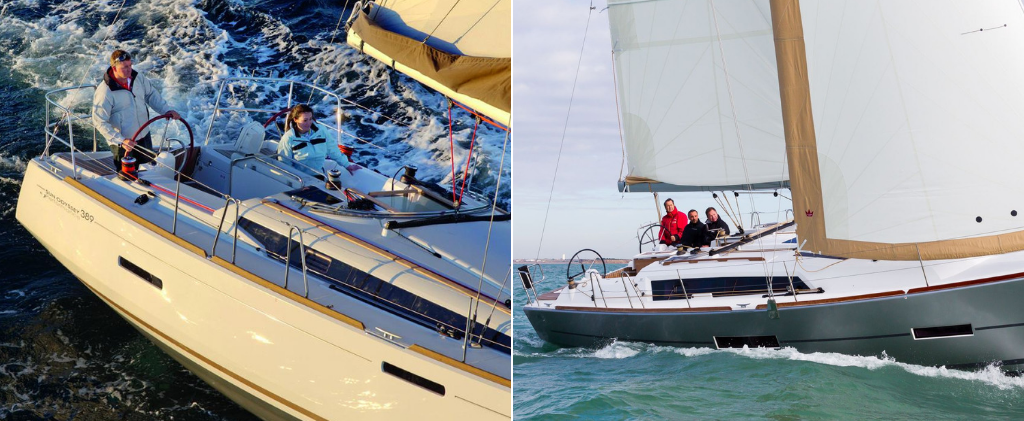 ICEMARKET'S BULLETIN:
The idea behind the given project is to create an easier purchasing process, information collection and decision making in B2B yacht sales. Overall it provides charters with enough insight knowledge which leads to greater buyer power and negotiation facts. Considering that everything is presented within a couple of minutes via several clicks, it saves time and eliminates numerous phone calls, email and waiting period. ICEmarket is an inevitable tool in the process of the B2B yacht sales.