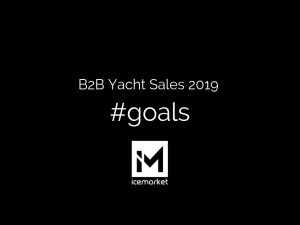 Future forecasting
With constant changes on the market, regardless in which country you are, challenges and opportunities arise on a daily base. In order to have a better overview of the changes, ICEmarket is implementing additional booking data in 2019. While charters have an overview of booking data number for the upcoming season- we are implementing previous 2 years as well. Soon charters will be able to see changes and forecast future events in no time. This will for sure change the way the charter business is done.
Travel the world
ICEmarket team will travel around the world and visit our current and future partners in order to provide better understanding of a revolutionary tool that improves market research and communication. We will keep you posted about the upcoming trips and hope to see you soon!
Leasing opportunities
The main idea of ICEmarket is to make the whole process of researching, communicating and purchasing more easier and faster. Based on the feedback gathered from charters and our partners, financial opportunities are a natural flow and will serve as an additional benefit of the given tool. With just a couple of clicks and uploads, charters will be able to receive offers from leasing partners.
ICEmarket's bulletin:
ICEmarket creates opportunities for charters and shipyards to directly communicate on new yacht sales. All you need is your username and password, which you will get after sending us your request. It can be used 365 days a year without the download, since everything is available on your web browser.
ICEmarket is a two way street. Charter companies search for available yacht models, configure option lists according to their needs and wants and send inquiries to shipyards. Shipyards review inquiries and respond by sending offers. Inquiries sent by charters are NON-obligatory until both sides agree on the price. Aside from general discounts, shipyards can provide individual discount on configured items. Best part is once several shipyards have responded, you can directly compare their generosity by observing their offers side by side.