ICEmarket platform was launched in Athens at the Charter Meetup 2018 organized by the team behind International Charter Expo – the largest global yacht b2b event.
Tino Prosenik, the CEO of ICE presented the icemarket app to more than 20 Greek charter fleet companies whose representatives were then invited to exclusively test the application – some of them trying it out on the spot!
ICEmarket, it looks like a great idea! It will be very helpful for fleet operators to compare prices with different shipyards, and with the same features displayed for different types of yachts. – Ilias Iliadis, Isalos Yachting
On this occasion, ICEmarket is proud to announce Dufour Yachts as the first shipyard to sign-on by not only presenting its latest yacht models within the application's catalogue but also directly communicating with interested charter companies and responding to their respective inquiries.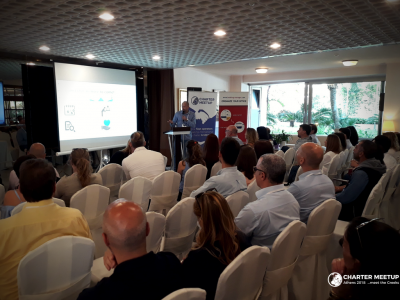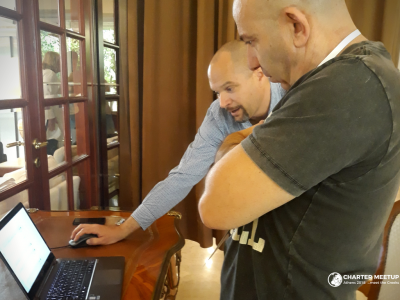 Dufour's models that are currently available on the
icemarket platform
for an in-depth view and pre-sale configuration are the following:
– Grand Large 382 Dufour
– Grand Large 412 Dufour
– Grand Large  460 Dufour
– Grand Large 520 Dufour
– Exclusive 56 Dufour
– Exclusive 63 Dufour