Dufour 430 – Available Now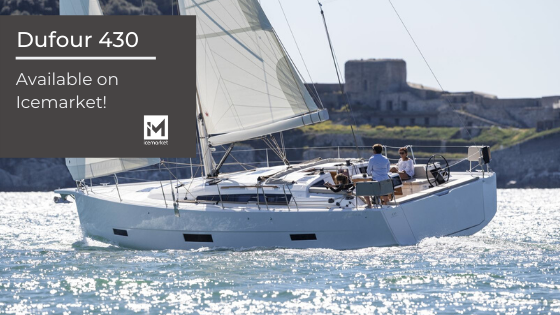 The Dufour 430 is an elegant, perfectly balanced cruiser. Described as a mix between Italian styling and French manufacturing, it brings both style and function to the table. With its perfectly optimized deck, sleek hull and premium equipment, this cruiser guarantees a sensational sailing experience. 
On Dufour 430 every inch of space is designed to have a purpose. There is plenty of space onboard to feel comfortable, without the lack of storage space or seating. If you are looking for a boat that combines simplicity with luxury, this might be the one for you.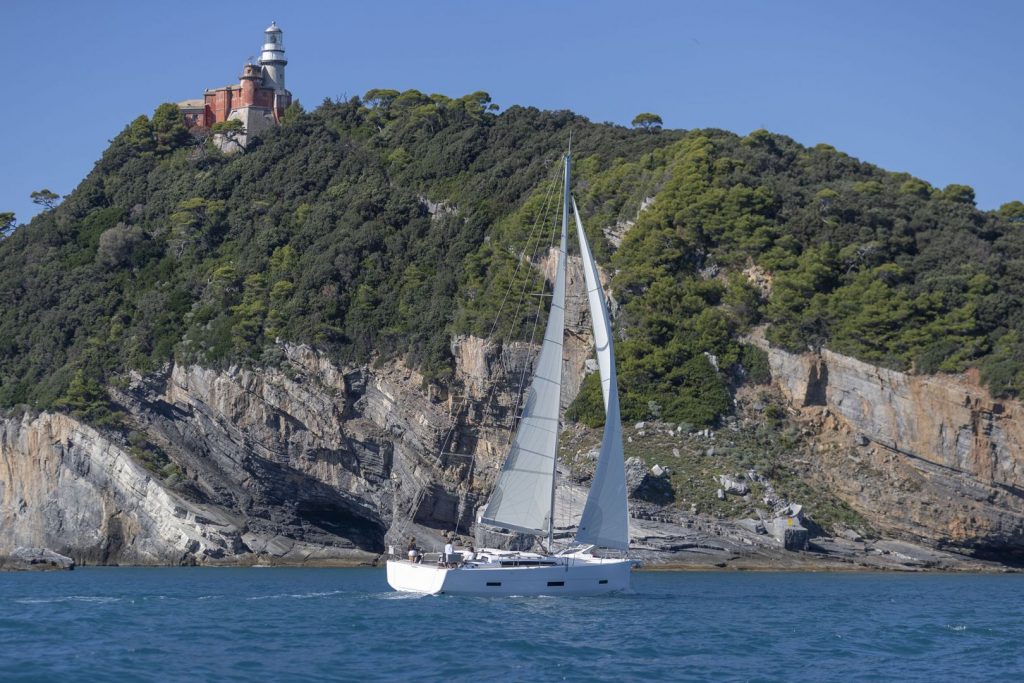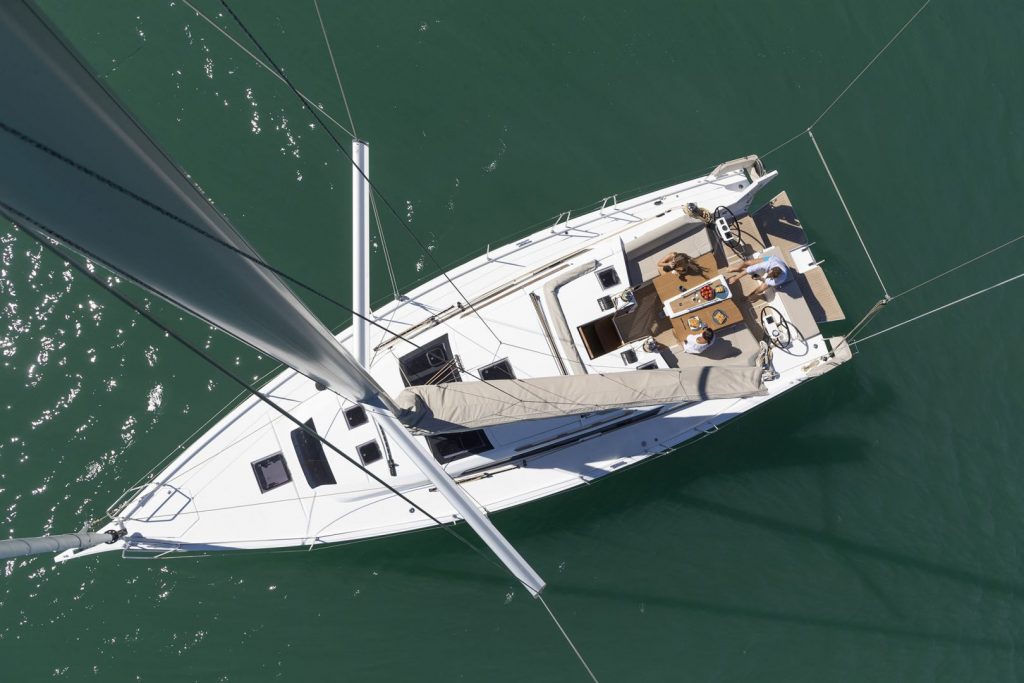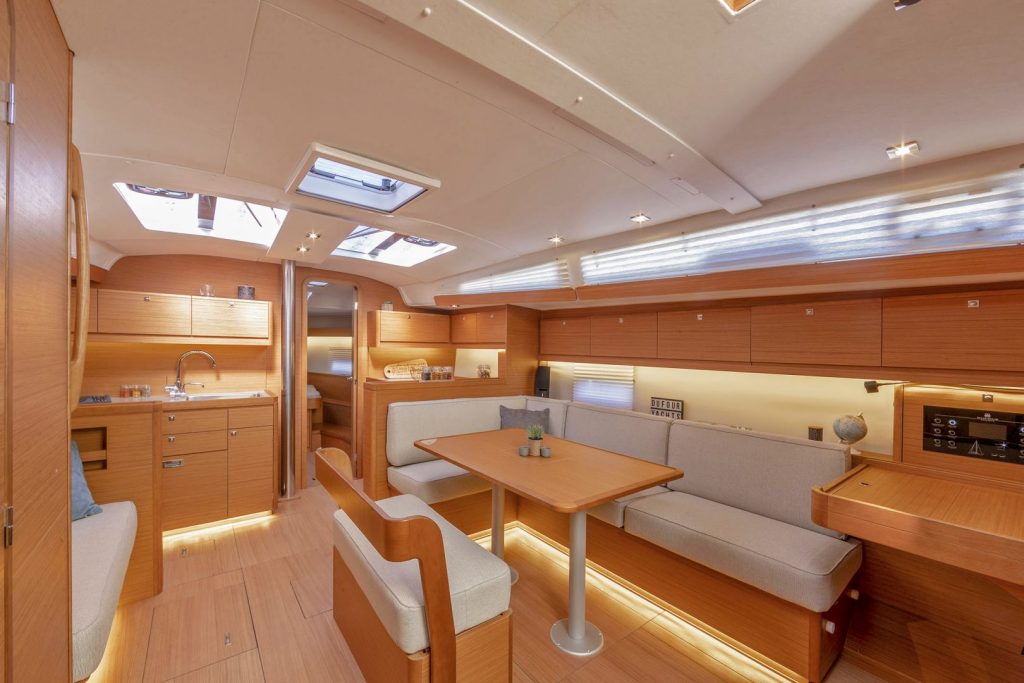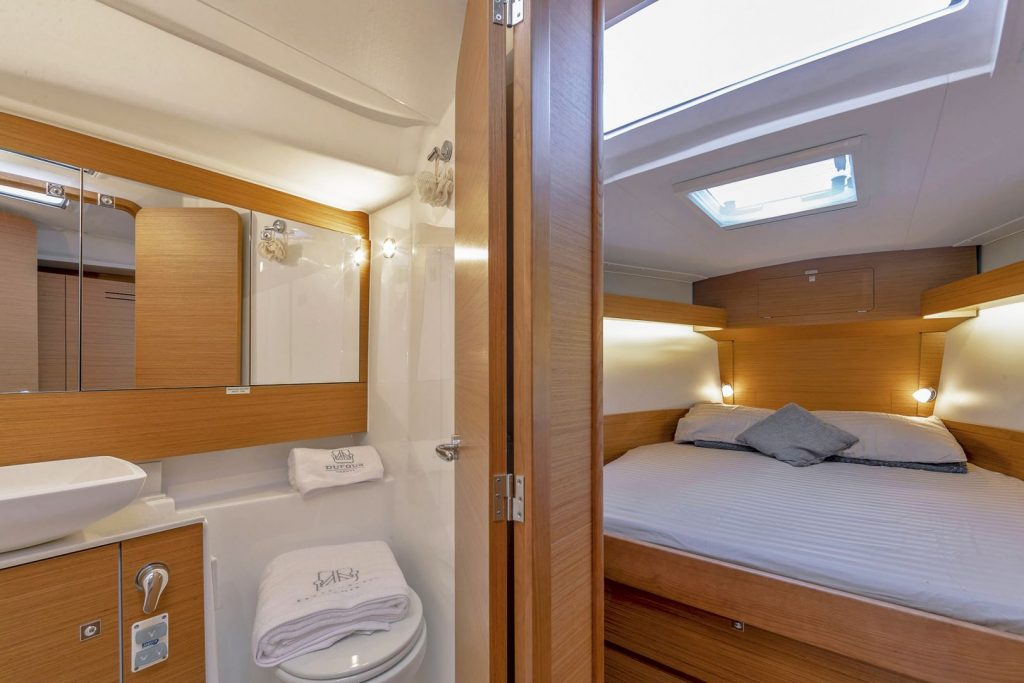 SPECIFICATIONS AND INTERIOR
The lines of Dufour 430 are sharp, which gives it a more sporty look meant for speed. It features an ample beam, plumb bow with an upright transom, a single rudder and a powerful rig. Because of this, the cruiser is easy to handle without losing performance. 
The interior is made of warm, wooden elements with plenty of natural light coming from 3 ports from the side of the hulls. 
The hull length is 12,50M with a maximum beam of 4,30M. It features fold-down swim platforms, twin wheels, cockpit tables with drop-down leaves and much more.