AQUILA – Performance, Innovation and Quality
PRESENTING AQUILA POWER CATAMARANS
With over 40 years of manufacturing experience and the collaboration of multiple award-winning firms and designers, Aquila Power Catamarans is the world leader in producing high quality and innovation filled power catamarans.
If you are looking for the best features, reliability, durability, and value – sign up for Icemarket and connect with Aquila distributor.
Aquila is a truly global company. Built in Asia and designed for the US with European designers and represented by the top dealers throughout the world.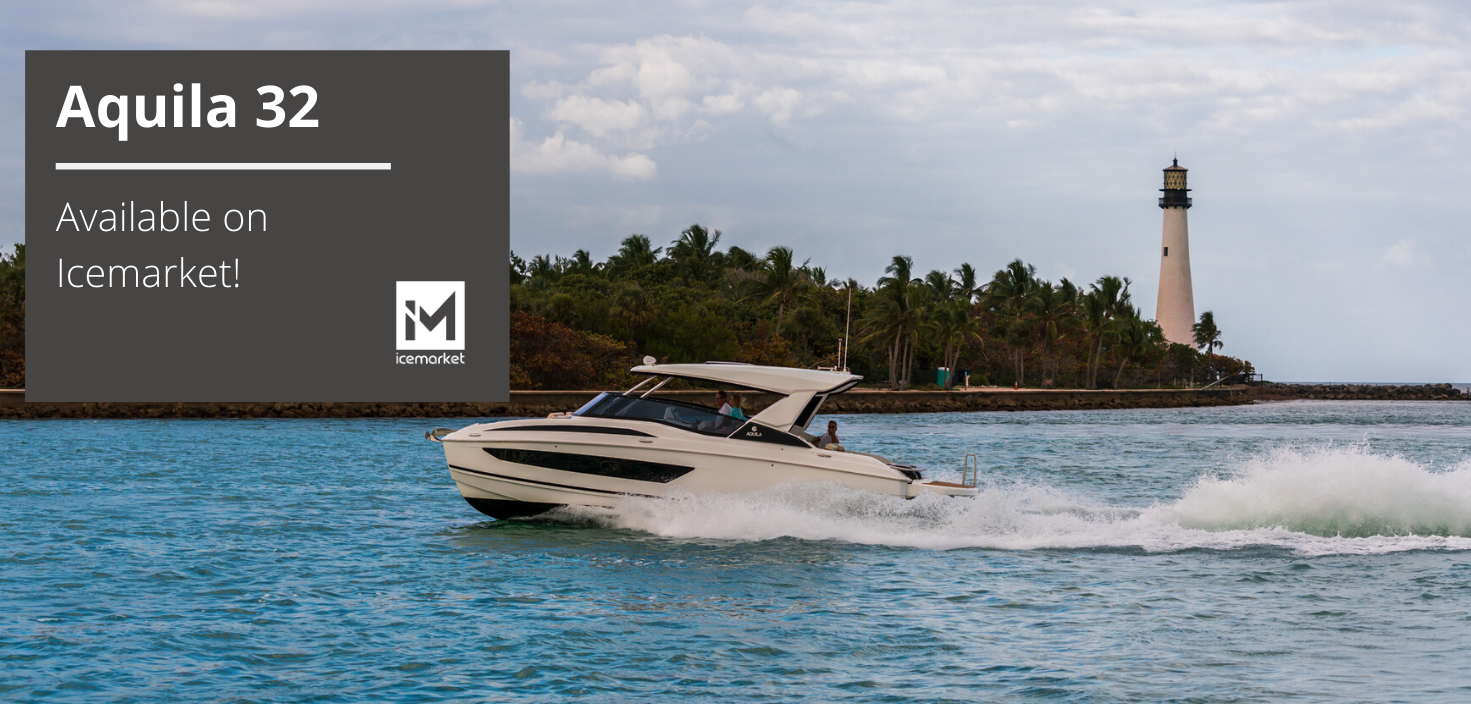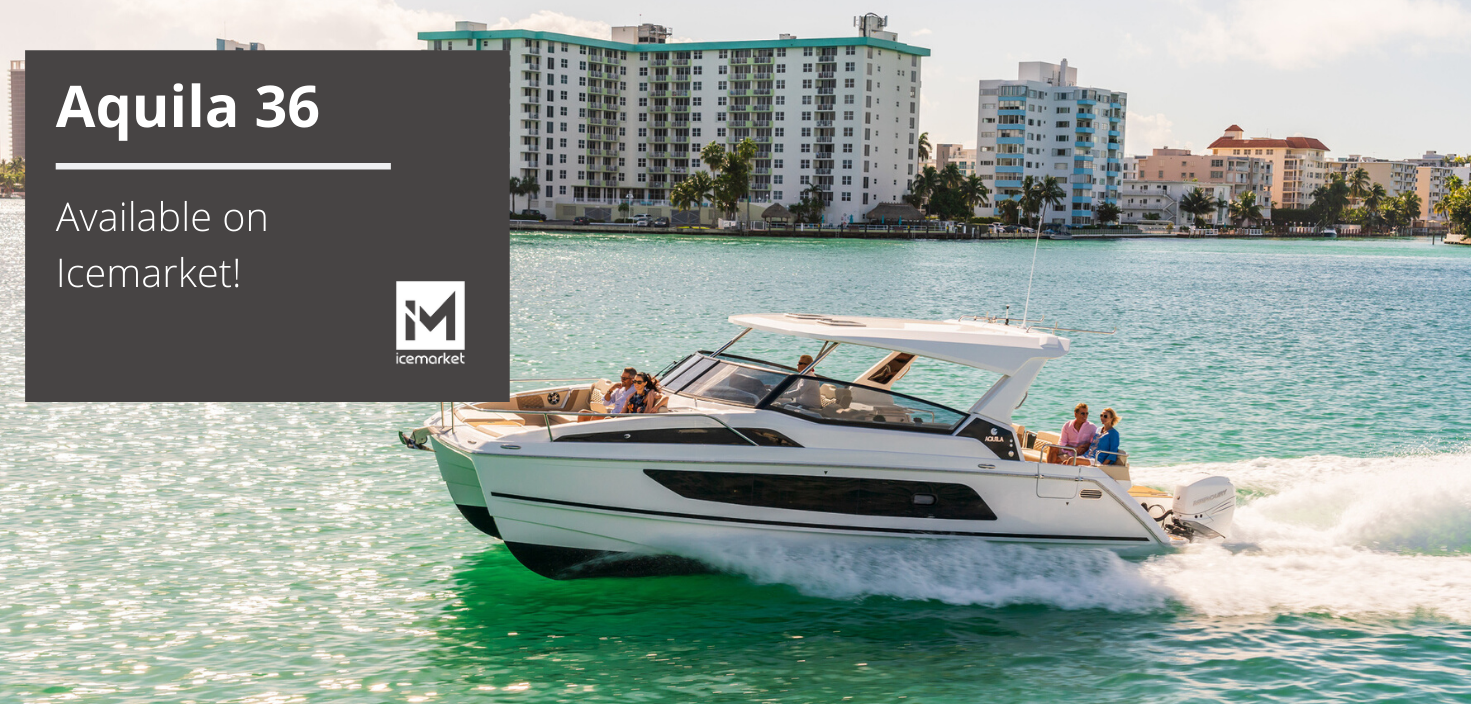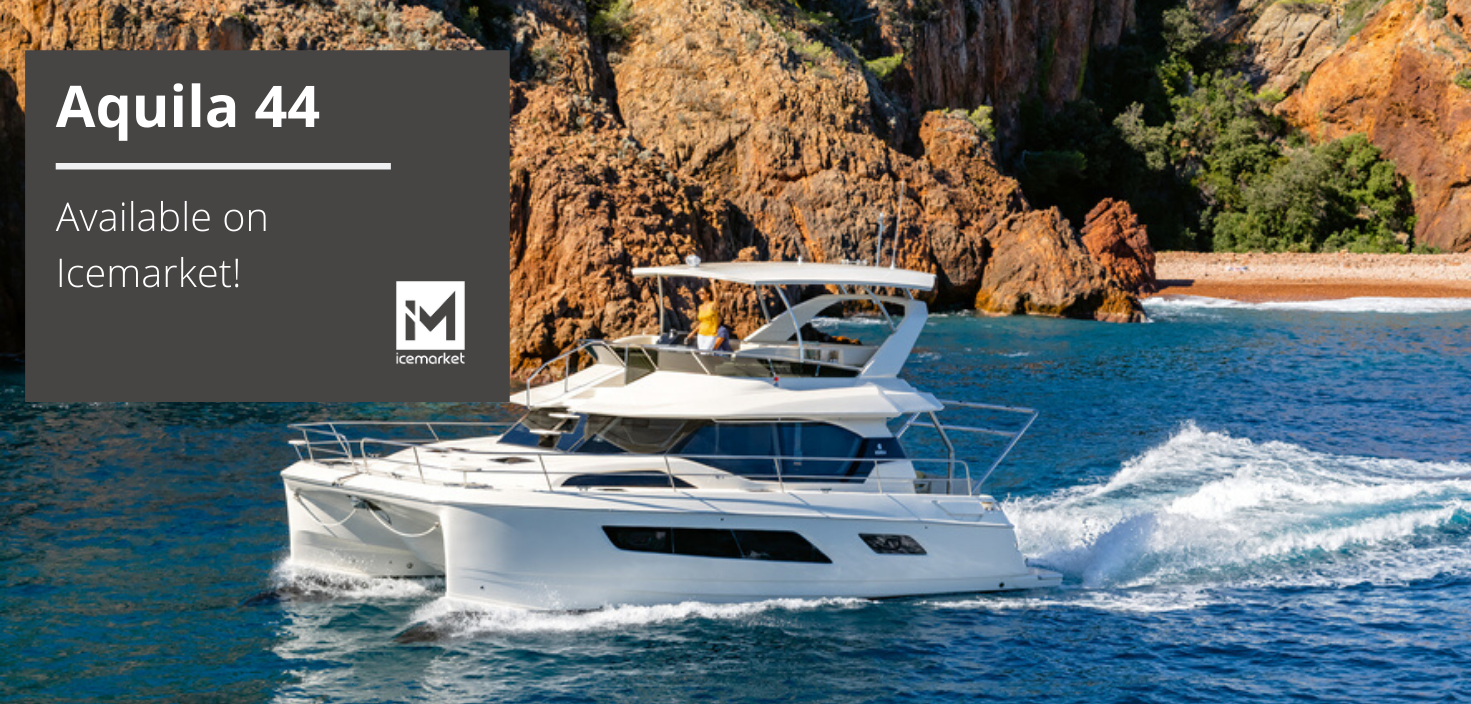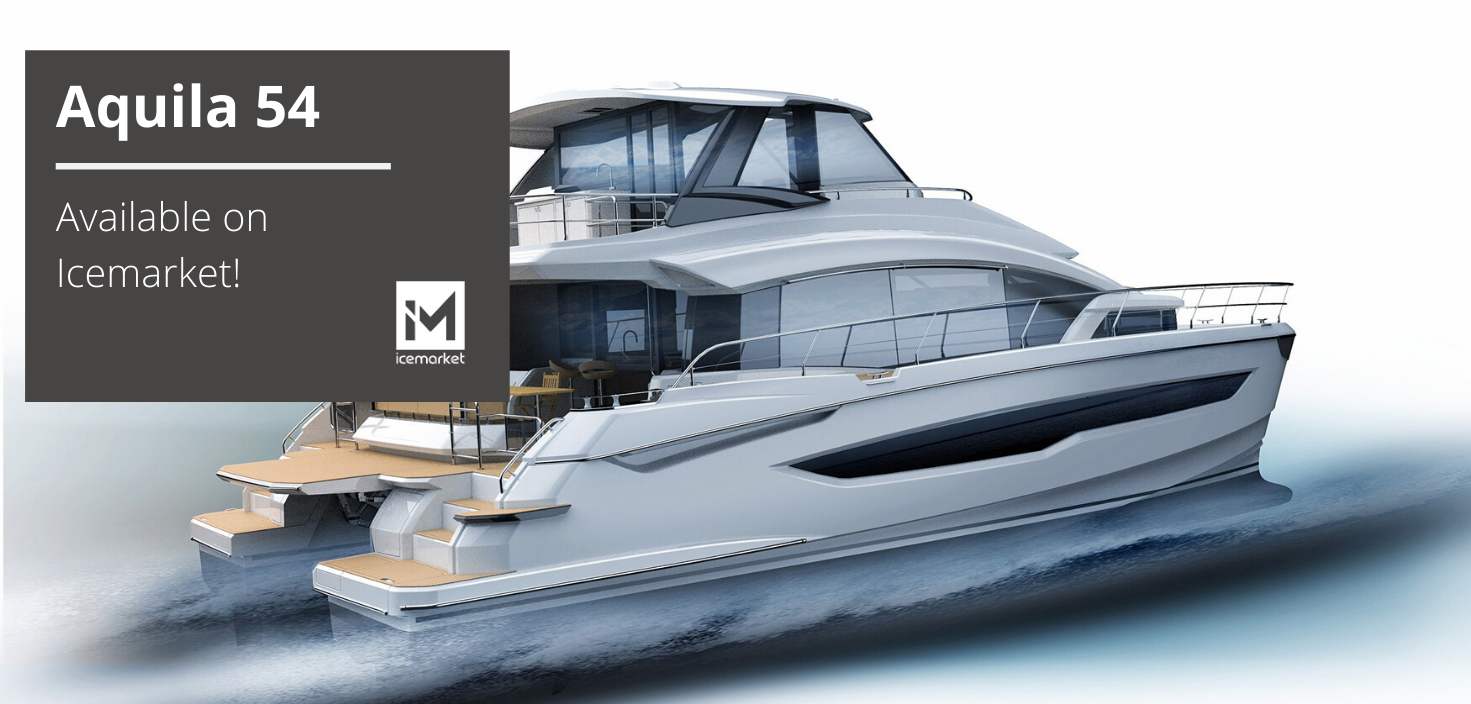 INNOVATION AND DIFFERENCE
The Aquila Hydro-Glide Foil System is designed with catamaran and foil specialists Morrelli & Melvin Design & Engineering. It enhances performance, consumption, and handling. Available on the Aquila 36, the foil improves gallons per hour by up to 40% and speeds up to 25% higher than non-foiling hull designs.
They also introduced bulbous bows when designing the Aquila 44 Power Catamaran for added efficiency. Scaled-down from larger ocean-going ships, this concept improves ride and extends range.
Easy access to all areas of the boat with exclusive Bridge-to-Bow Steps is found on Aquila Power Catamarans with flybridges. From the flybridge helm, captains have great sightlines for navigation but can easily get to the bow of the boat when anchoring or mooring.
Upholstery is produced in-house to ensure superior quality of materials and an exacting fit – just right for each of the models.
Mechanical components like generators, engines, air conditioners, and other miscellaneous pumps and strainers are located behind the cabin bulkhead. This means any heat, smell or mess is maintained outside the guest cabins and salon.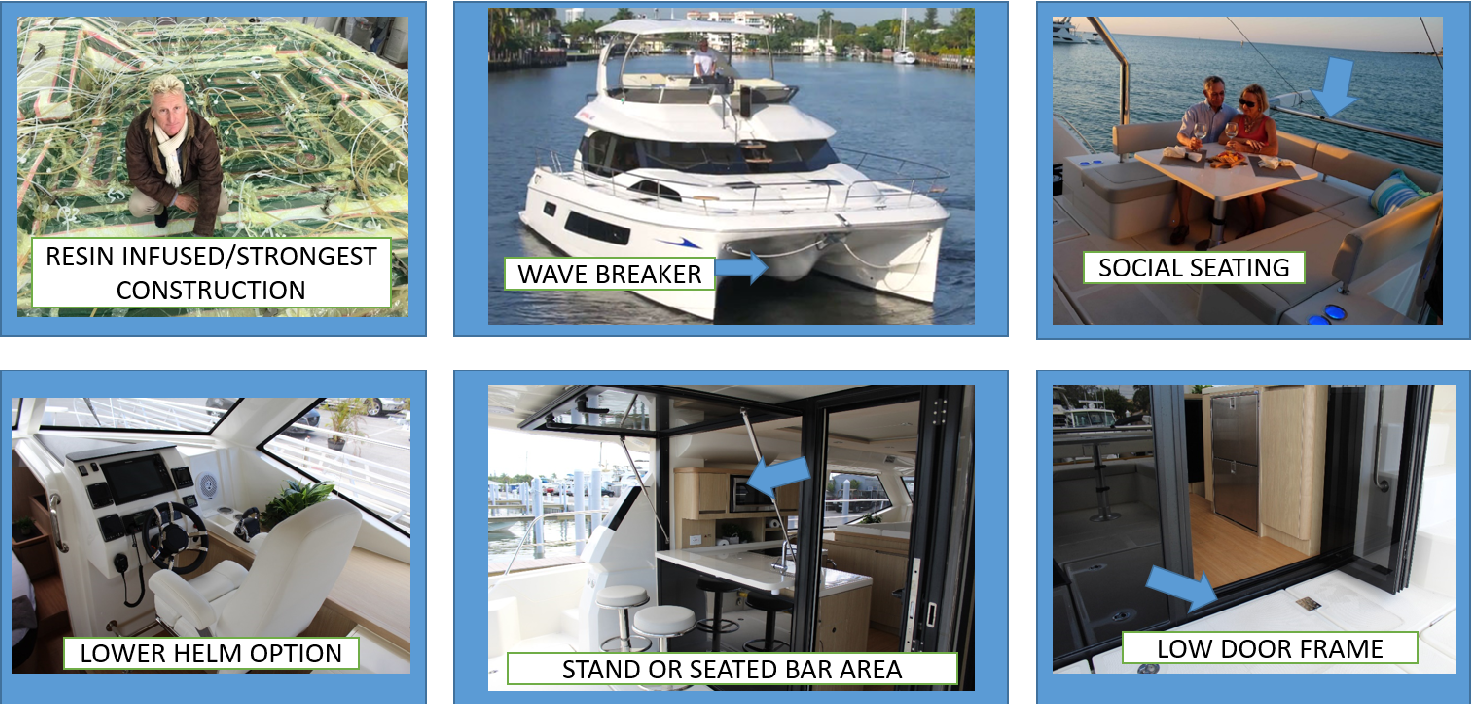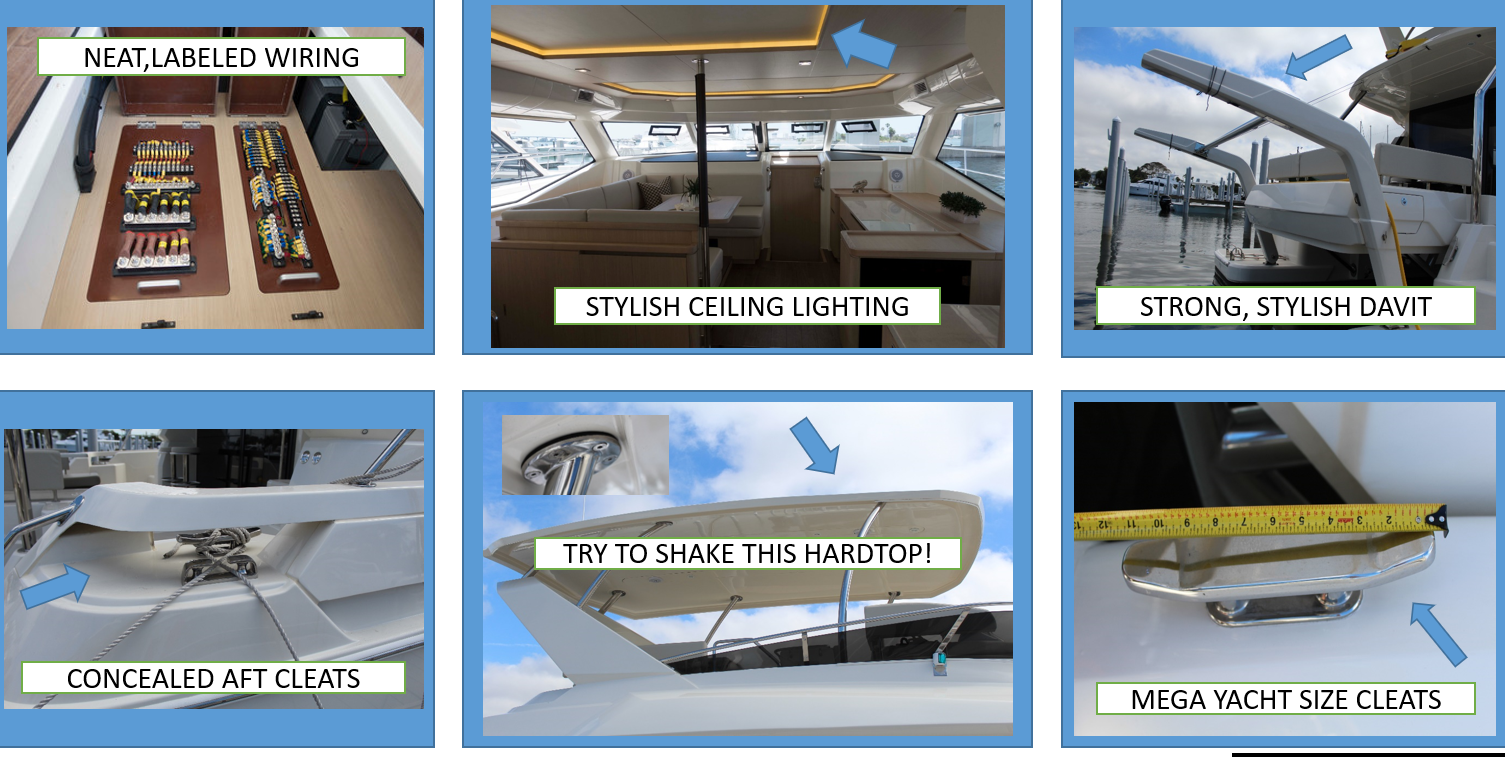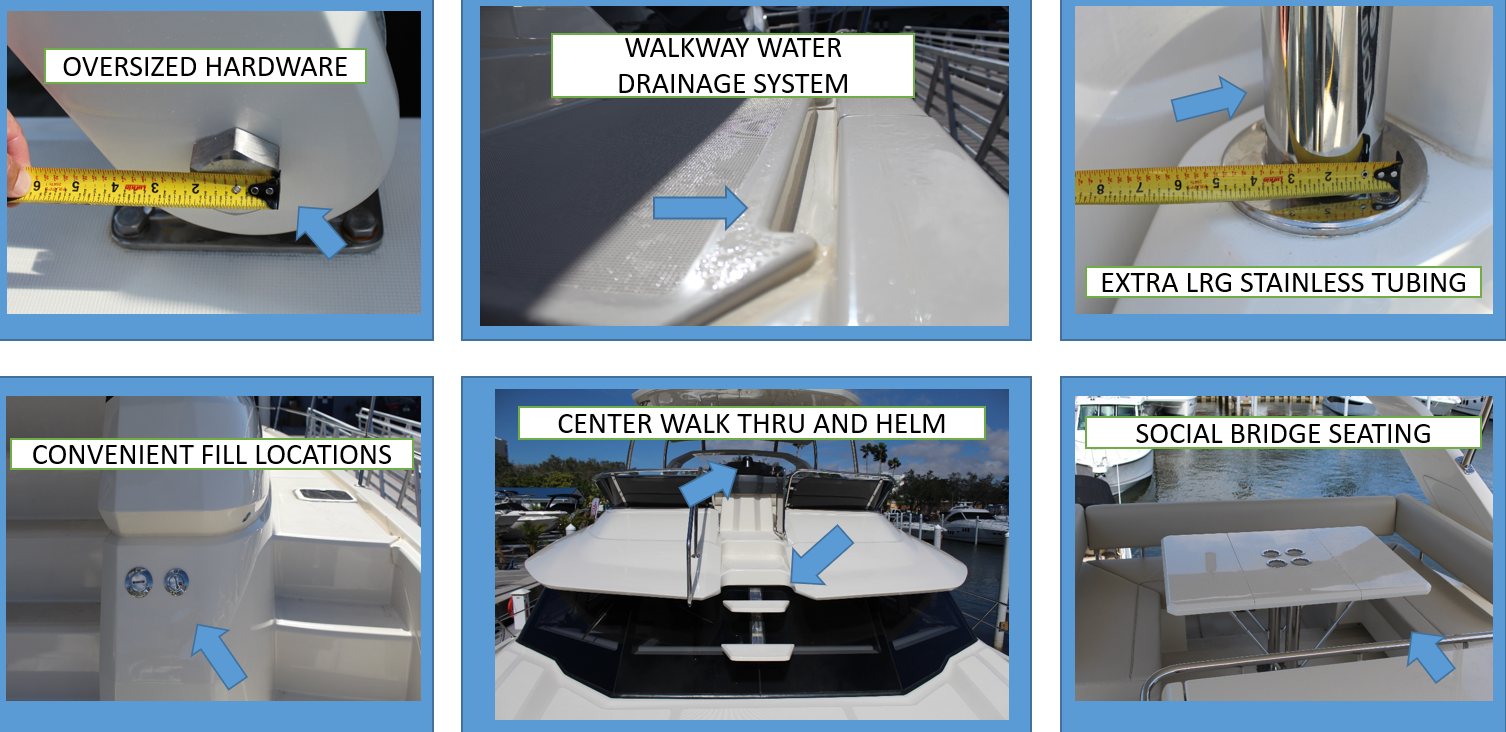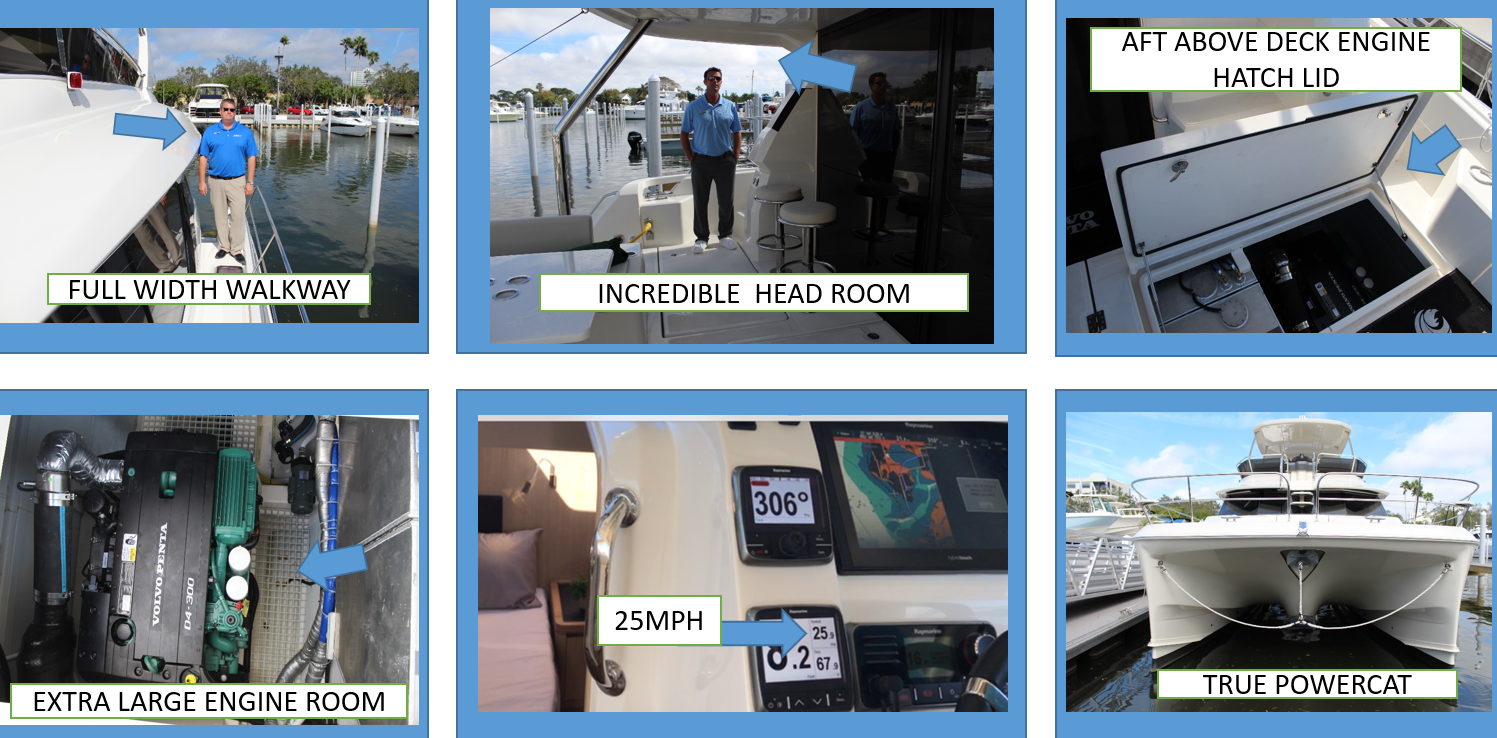 WHY CHOOSE ICEMARKET?
The answer is simple – At Icemarket you can easily connect with  Aquila distributor. Not only that, but it is the only platform where fleet operators can easily buy new boats directly from the distributors. 
SIGN UP FOR ICEMARKET FOR FREE
For reading this article we are going to give you the chance for signing up for Icemarket FOR FREE. Search the newest yachts, compare yacht brands, configure yacht models and make a purchase.